Sabi Sabi Private Reserve is located to the West of the legendary Kruger National Park in the Sabi Sands Game Reserve
, a place that plays host to the greatest diversity of wildlife in the world.
Renowned for its predator population the Sabi Sands Reserve guarantees a wildlife experience beyond compare during a safari in South Africa. Game drives are taken in open-top Landrovers offering panoramic views of the bush and the animals.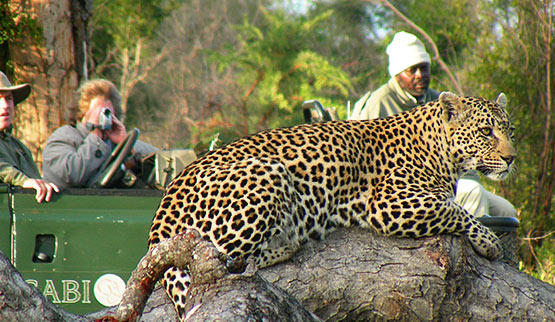 Sabi Sabi Safari
Your guides include a Shangaan tracker and an experienced game ranger, who will get you very close to the wildlife in the park on game drive safaris. Walking safaris are available for an intimate wilderness experience. Read more about activities in our Sabi Sabi Travel Guide articles.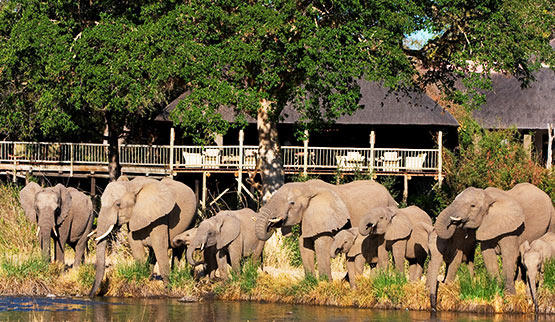 Sabi Sabi Safari Lodges
Sabi Sabi Private Game Reserve comprises of four luxury game lodges ranging from the extravagant Earth Lodge with its private butlers and wellness spa to the colonial styled Selati Lodge. All the award winning Sabi Sabi safari lodges exude style and are renowned for their excellent service.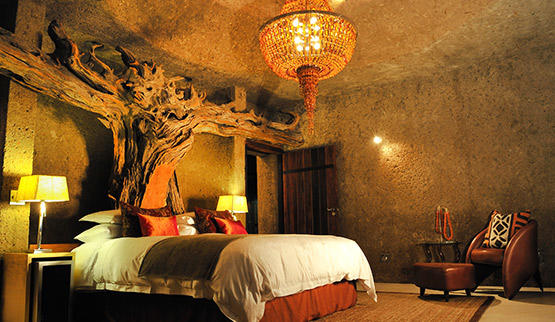 Sabi Sabi Earth Lodge
Sabi Sabi Earth Lodge celebrates the African Renaissance and is both luxurious and environmentally sensitive - designed to be in harmony with nature. The lodge has a spa and exercise centre, where guests can enjoy massages and natural wellness therapies.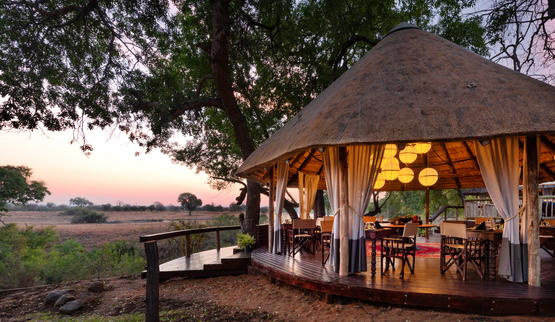 Sabi Sabi Selati Camp
Sabi Sabi Selati Camp is an intimate colonial style lodge offering luxurious, thatched suites with en-suite bathrooms and open-air showers. Lit mainly by lamp light enhancing the ambient beauty of this lodge. Decks are built over the riverbed, with stunning views.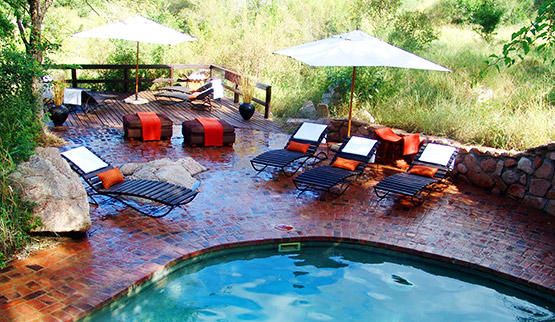 Sabi Sabi Little Bush Camp
Sabi Sabi Little Bush Camp is perfect for families. The camp embraces simplicity and closeness to nature, while remaining elegant. Evenings are spent stargazing and enjoying moonlit bush dinners. Luxury touches can be found in every aspect of this charming lodge.
Sabi Sabi Bush Lodge
Sabi Sabi Bush Lodge overlooks African savannah and a water hole, where a diverse array of wildlife comes to drink. The lodge is contemporary in design, with a warmth and vibrancy that sees guests returning time and again. All of the luxury suites look out onto the bush and are luxuriously furnished.
Sabi Sabi Highlights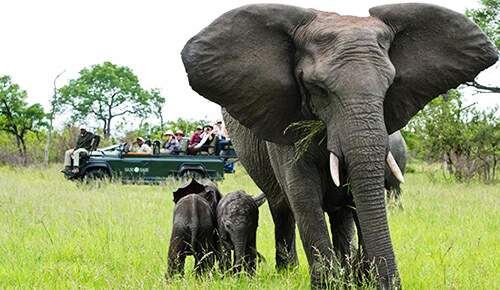 These are some of the top highlights and activities in Sabi Sands Private Game Reserve: